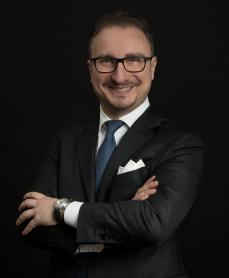 Rome, January 20, 2022 - Stefano Mele, partner of international law firm Gianni & Origoni, has been reconfirmed as President of Information and Communication Technology Authority of the Republic of San Marino, an authority corresponding to the Italian AGCOM. The mandate, renewed by the Great and General Council of San Marino, will last for 3 years.
A member of Gianni & Origoni since April 2021, where he is responsible for the Cybersecurity department and is co-head of the Privacy department, Mele is considered one of the most authoritative professionals in Italy and abroad in the field of ICT, Privacy & Cybersecurity Law.
In addition to the presidency of the San Marino Authority Mele also holds positions at the Italian Atlantic Committee, where he is a member of the Board of Directors and President of the Cyber Security Commission, and at the American Chamber of Commerce in Italy (AmCham), where he is President of the "Cybersecurity Working Group". Stefano is also one of seven lawyers worldwide appointed to the Regulatory and Governance Committee of the Board of Directors of Neo, the smart region under construction in Saudi Arabia.
The Information Technology and Communication Authority of the Republic of San Marino, established by Delegated Decree no. 146/2018, is the independent body responsible for the control and supervision of public ICT services, infrastructures and networks dedicated to telecommunications, as well as the regulation, control of trust service providers and service providers relating to public information technology.